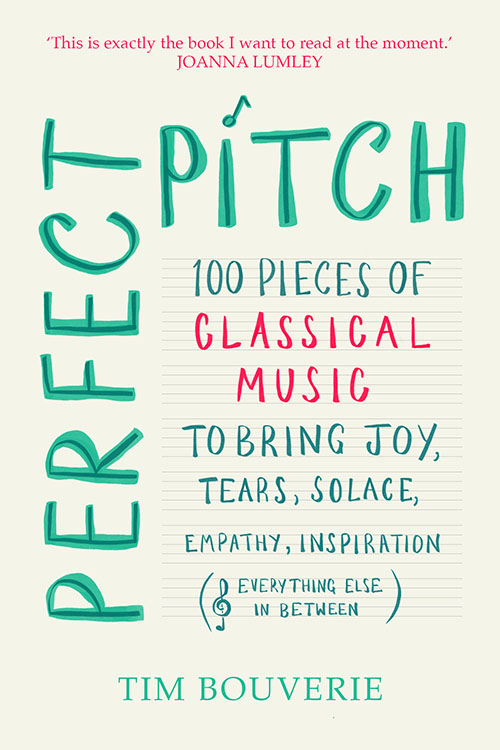 PERFECT PITCH  100 pieces of classical music to know and love
Tim Bouverie
Nearly all of us have the capacity to enjoy classical music but too often we are put off by not knowing where to look, or what we are actually looking for. We need a Guide to help us navigate this artistic terrain.  Historian Tim Bouverie, drawing upon his lifelong passion for music, has selected 100 favourite classical pieces from which he will introduce an excellent selection – audibly – to inspire and comfort.
Tim Bouverie's delightful book is highly accessible and entertaining with none of the patronising, cliché-ridden tone of the technical musicologist.  Perfect Pitch is filled with engrossing stories that bring to life 300 years of the world's greatest music as well as a recommended recording for each piece.
Bouverie  as well as a music lover is also an established historian and is the author of the Sunday Times bestseller and Orwell shortlisted: Appeasing Hitler: Chamberlain, Churchill and the Road to War. A former political journalist for Channel 4 News, he regularly reviews history books and his writing has been published in both journals and newspapers.  He is currently the Alistair Horne Fellow at St. Antony's Oxford.
Sponsored by: Johnnie and Sophie Boden