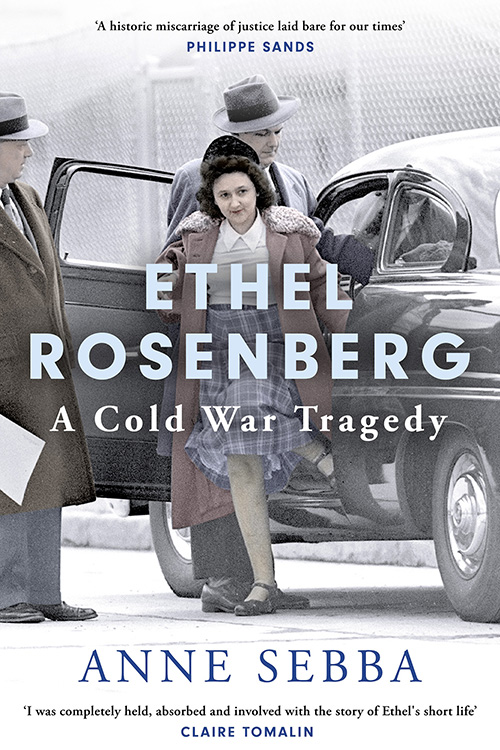 ETHEL  ROSENBERG  A Cold War Tragedy
Anne Sebba
Anne Sebba is one of Britain's most distinguished biographers and has been critically acclaimed for books about iconic women.  Her latest is the tragic and gripping story of Ethel Rosenberg, loving mother of two small children and an idealist, whose life was barbarically cut short for a crime she almost certainly did not commit.  Sebba shines a spotlight on a woman who was victim of a catastrophic failure of humanity and justice in the US and which continues to haunt the national conscience.
Formerly a Reuters correspondent based in London and Rome, Anne Sebba has written ten works of non fiction and presented BBC radio and television documentaries.
She is the author of international bestseller That Woman a biography of Wallis Simpson, Duchess of Windsor, and has written about Mother Teresa, Jennie Churchill and Enid Bagnold. Her previous book: Les Parisiennes: How the Women in Paris Lived, Loved and Died in the l940's won the Franco-British Society Prize.
Sebba read history at King's College London and her first job was at the BBC World Services in the Arabic Department.  This gave her the thirst for research which led to her bringing her trademark precision, empathy and determination to bring women's history centre stage.
Sponsored by: Angela and David Neuberger