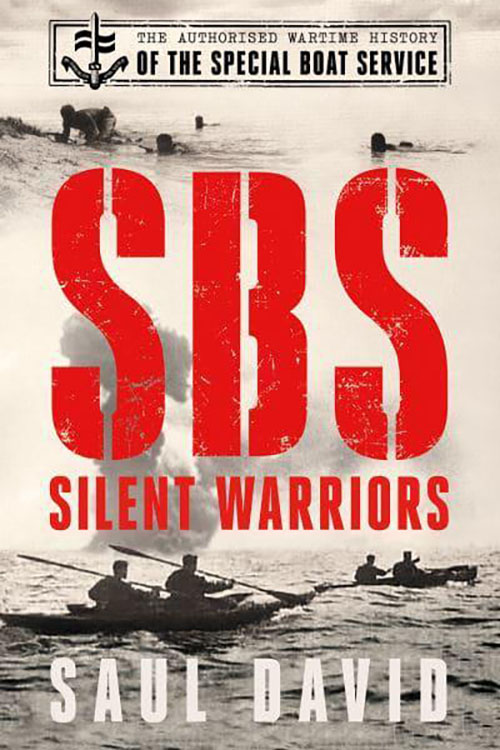 SBS – SILENT WARRIORS The Authorised Wartime History
Saul David FRHistS
An Illustrated talk
Britain's SBS – or Special Boat Section – was the world's first maritime special operations unit.  Founded in the dark days of 1940, it started as a small inexperienced outfit that leaned heavily on volunteers' raw courage and enthusiasm.
It would become one of the most effective fighting forces of the Second World War and has served as a model for Special Forces ever since. Award winning historian, Saul David, has written the first authorized history of the SBS and he gives and enthralling and revealing narrative about some of the most audacious and legendary missions of the war.
Professor Julian Saul David is a British academic military historian and broadcaster.  He is best known for his work on the Indian Rebellion of 1857 and the Anglo-Zulu War, as well as for presenting appearing in documentaries on British television covering imperial and military themes.
He has recently been elected a Fellow of the Royal Historical Society in recognition of his 'contribution to historical scholarship.
Author photograph : Stephane-Cojot-Goldberg