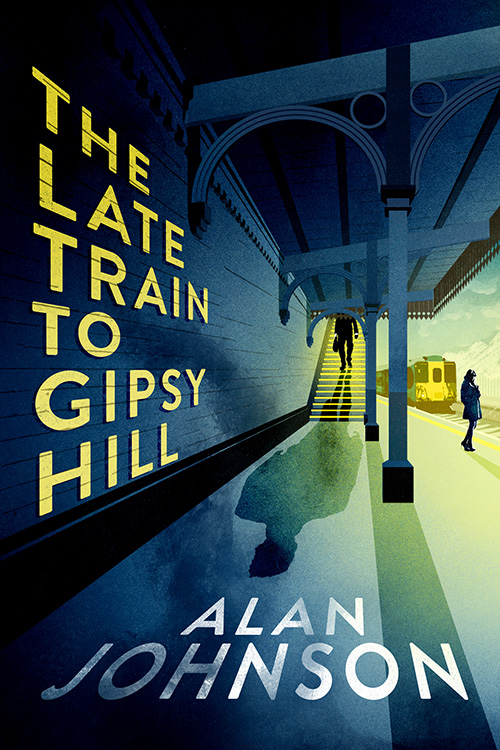 THE   LATE  TRAIN  TO  GIPSY  HILL
Alan Johnson
In conversation with Jason Webster
Alan Johnson   abandoned his glittering career in politics to free himself to do 'other things'.  He has subsequently become a best selling writer, winning the Royal Society of Literature Ondaatje Prize and the Orwell Prize for his childhood memoir: This Boy.
His second and third volumes of memoirs: Please Mr. Postman and The Long and Winding Road were also award winning.  The Late Train to Gipsy Hill is a warm-hearted debut thriller with a masterful plot about, on the surface, very ordinary people.  The truth is quite opposite.
Former Home Secretary,  Alan Johnson, served in both Blair and Brown Governments in five different cabinet positions.   Since 2017 when he retired before the 2017 General Election, he has exchanged one glittering career in politics  for another in writing.
He says: 'When I once said at a book event that I wanted to write fiction, a wag in the audience suggested I write the next Labour Party Manifesto. I was still an MP at the time so my skin was thick enough to withstand the gentle humour of a literary festival gathering.  But the desire I'd expressed was genuine'.
'I have had to wait fifty years for "The Late Train to Gipsy Hill"- and, in the meantime, turned my hand to other things but at last the ambition I had as a thirteen   year old is being realised'.
 Johnson currently hosts a brand new Podcast series called: How to Change the World, writes for Saga Magazine as an Agony Uncle as well as a regular slot on Channel 4's Steph's Packed Lunch. He and his wife Carolyn live in East Yorkshire.
Sponsored by: Angela and David Neuberger