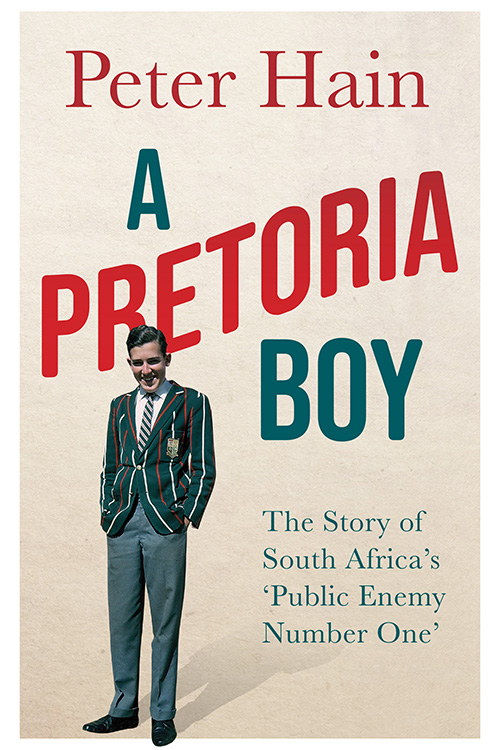 A  PRETORIA  BOY  The Story of South Africa's 'Public Enemy Number One'
Peter Hain
In conversation with Clive Stafford Smith
Veteran, anti-apartheid activist, Peter Hain, tells his extraordinary journey from his native South Africa to the House of Lords.  This powerful and timely account of Hain's political life starts with his vivid description of his parents' arrest in the early 1960s followed by his own enforced London exile in 1966.
Narrowly escaping jail for disrupting all-white South African sports tours, he was framed for a bank robbery and nearly assassinated by a bomb.   Later, using British parliamentary privilege he exposed corruption in the Zuma administration which influenced the President's resignation.
Peter Hain was brought up in South Africa.  Forced into exile, he became a British anti-apartheid leader. He became a Labour MP for Neath and from 1991 – 2015 he served in both Tony Blair and Gordon Brown's governments for twelve years, seven of those in Cabinet.
A leader of the Anti-Apartheid Movement and the Anti-Nazi League in Britain during the 1970s and 1980s, he obtained degrees at Queen Mary College London and Sussex University.
Over nearly 50 years in politics Hain has written and edited twenty-one books – including his biography of Mandela (2010) Memoirs Outside (2012) Ad & Wal: values, duty, sacrifice in apartheid South Africa (2014) and Back to the Future of Socialism (2015) and more recently written a political thriller: The Rhino Conspiracy (2020).
Hain is also the author of numerous pamphlets and media articles, and has appeared widely on radio and television.
In 2015 Peter Hain was created Lord Hain of Neath in the County of Glamorgan and continues to play an active part in cross party  constitutional politics