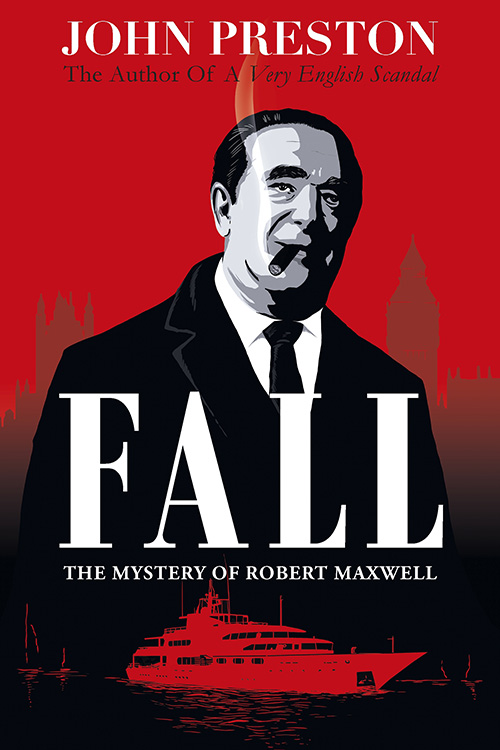 FALL The Mystery of Robert Maxwell
John Preston
In conversation with Jason Webster
The embodiment of Britain's post-war boom, Maxwell, born an Orthodox Jew, escaped the Nazi occupation of Czechoslovakia, fought in WWII and was decorated for his heroism with the Military Cross.  He went on to become an MP and an astonishingly successful businessman, owning a number of newspapers and publishing companies.
But in 1991 he disappeared from his yacht the Lady Ghislaine leaving chaos in his wake.
Best-selling author, John Preston, gives a fascinating and gripping account of a man who was to become reviled as the embodiment of greed and corruption.
John Preston is a former Arts Editor of the Evening Standard and the Sunday Telegraph.  For ten years he was the Sunday Telegraph's television critic and one of its chief feature writers.
His most recent book: A Very English Scandal  – about the demise of Jeremy Thorpe which was adapted for television with Hugh Grant as the protagonist and became a BAFTA winning BBC drama series.
His historical novel The Dig about the uncovering of the Anglo-Saxon hoard of treasure at Sutton Hoo – now a major new motion picture starring Ralph Fiennes and Carey Mulligan.  John Preston's aunt was a key participant in this extraordinary 'find'.
Author photograph : Justine Stoddart