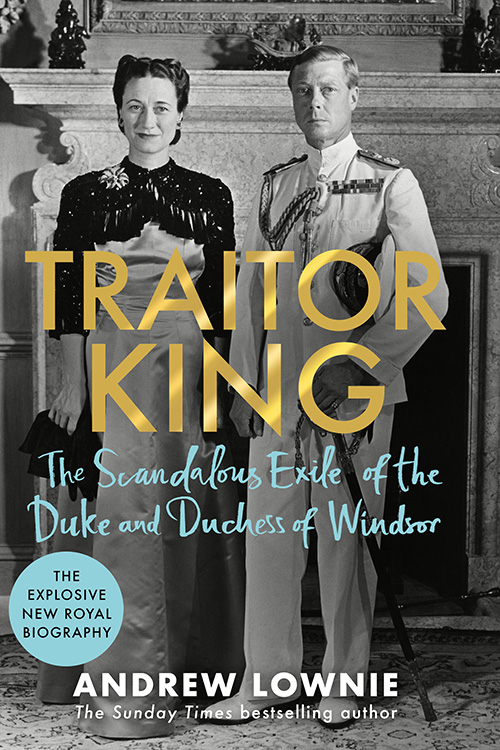 TRAITOR KING: The Duke and Duchess of Windsor in Exile
Andrew Lownie
An illustrated talk
Andrew Lownie examines the years following the abdication of Edward VIII when the former king was kept in exile, feuding with his family over status for his wife, Wallis Simpson, and denied any real job. Traitor King reveals the true story behind the German attempts to recruit the Duke as a British Petain; the Duke and Duchess were not the naïve dupes of the Germans but actively intrigued against Britain in both war and peace.  Lownie also shines a light on the assumed love story of the Windsors with extraordinary revelations.
Andrew Lownie was educated at Magdalen College Cambridge where he was Dunster History Prizeman and President of the Union, before taking his Masters and doctorate at Edinburgh University.  A Fellow of the Royal Historical Society and former visiting Fellow of Churchill College, Cambridge he has run his own literary agency since 1988.
A Trustee of the Campaign for Freedom of Information and President of The Biographers' Club, Lownie has written for both broadsheets and magazines.  His previous biographies include: Stalin's Englishman (about the Cambridge spy Guy Burgess) John Buchan and The Mountbattens – a Sunday Times bestseller.
Sponsored by: Diana & Robert Clarke and Barry Mawhinney