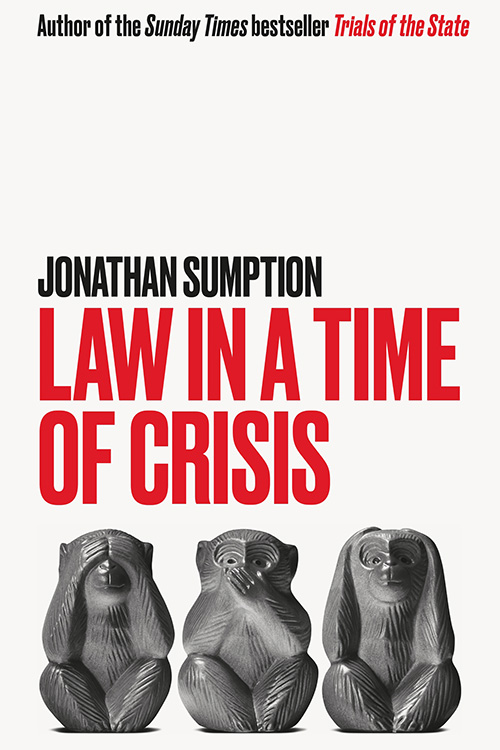 LAW  IN  A  TIME  OF CRISIS  What is the right relationship between the law and politics, judges and politicians?
Jonathan Sumption
In conversation with Howard Davies
Brexit, the possible break-up of the UK, pandemics – this is a country in crisis.  In crises the law sets the boundaries of what the Government can and should do.  But in a country without a written constitution such as the United Kingdom, the precise limits between legal obligation and convention can be hazy.
What are the limits of law in politics? What is the relationship between law and the constitution? Is having a constitution a hindrance or a help in a time of crisis?
Jonathan Sumption,  Lord Sumption, is a British judge and historian.  He served as a Justice of the Supreme Court from 2012 to 2018 and has written several books of medieval history including The Age of Pilgrimage, The Albigensian Crusade and four books on the Hundred  Years War, the third of which Divided Houses won the 2009 Wolfson History Prize. He is also the author of the Sunday Times bestseller Trials of the State. 
Sponsored by: Kitson & Trotman, solicitors